Welcome to Weobley Village
Famed for its attractive timber-framed 'black & white' buildings, our village is considered to be one of the 20 most idyllic villages in Britain. Sitting at the very heart of Herefordshire's lowlands in an area characterised by wide river valleys, we are surrounded by arable farming, low hedges, steep wooded hills and beautiful orchards.
We hope you are all looking forward to celebrating the Queen's Platinum Jubilee and here are details of the events that will be taking place around in and around the village
LAST FEW TICKETS
7.00pm - 10.30pm at the Village Hall with music by Wifeldy with a Cash Bar. For tickets (£5) in advance (limited to 100 people), please contact Amilia on 01544 318053 or Kate on 01544 318513
10.00am – 1.00pm at the Museum in Back Lane. Marvel at our display of Coronation and Jubilee items along with a fascinating exhibition on the theme of 'Life in the 1950s'.
02 June Coronation Picnic
12.30pm – 3.00pm at the Play Park. Free to all and optional 1950s fancy dress. Bring your own food & drinks for a village get-together. Prizes for the best 1950s costume for adults and the best children's hand-made crown.
10.30am – 12.30pm at the Village Hall. Tea/coffee and cake £3. we'll also be showing a film on the life and reign of the Queen in the background to help bring back those nostalgic memories.
2.30pm – 4.30pm at the New Meadows. A nature-based treasure hunt suitable for both children and adults. Entry is free and prizes for completing the hunt.
9.00am – 10.30am. Meet at the Rose Garden for a leisurely walk of 4-5 miles around the beautiful countryside surrounding Weobley.
04 June Church Tea Party & Tours of the Tower
2.00pm – 4.00pm. Celebration teas and tower tours in the parish church. See the bells; see the clock; see the view; see the floor!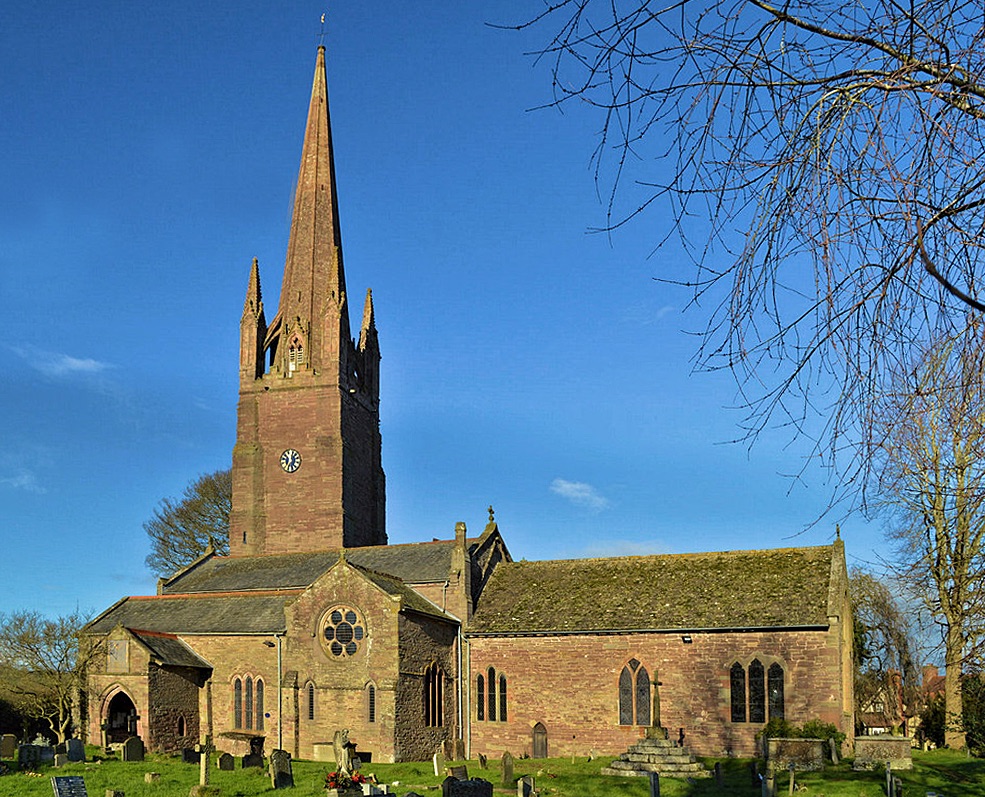 05 June Church Procession Interdenominational Church Service
A service of thanks will be held at 10.30am in the Weobley Village Rose Garden (if the weather works against us, we'll be in the Village Hall).
05 June Chicago Swing Katz & Picnic
3.00pm - 6.00pm at the Bowling Club with music from the Chicago Swing Katz. Tickets £5 per person (in advance) children under 10 free). Bring your own picnic.
19.52pm – 20.22pm
To bring the celebrations of the 70 years of the Queen's reign to a close, the church bells will ring for 30 minutes from 19.52hrs to 20.22hrs.
Help us put some colour into our Black & White Village.
You can add to the fun by flying your own bunting, putting up flags and filling the village with flowers (red, white and blue).
If you need further information or perhaps would like to lend a hand with the celebrations, please contact Kate Best and The Jubilee Celebration Team at 01544 318513
Maintenance Cognitive Stimulation Therapy (MCST)
Supporting people in the community living with dementia is a big part of what we do at Age UK Herefordshire and Worcestershire. As part of the increased support we are offering, we are running a course of Maintenance Cognitive Stimulation Therapy (MCST) for mild to moderate dementia. The sessions will be taking place weekly on a Wednesday from 10am-12noon over a 26-week period, beginning on 1st June at Drybridge House, St Martin's Street, Hereford
This British coming-of-age drama film written and directed by Kenneth Branagh is a semi-autobiographical film which chronicles the life of a working class family and their young son's childhood during the tumult of the late 1960s in the Northern Ireland capital.
Thursday 16th June at the Weobley Village Hall
Ticket just £5.00 Doors open at 7.00pm
Carbon Workout Guide: Save money, save the environment
Here are ten money-saving ways to look after the planet – and your pocket with thousands of pounds up for grabs by making lifestyle changes that require zero or very little effort.
W A N T E D - Neighbourhood Watch Co-ordinator
Neighbourhood Watch is about people getting together with their neighbours to help reduce crime in the village by developing a close relationship between the community and our local police.
We're urgently looking for a Neighbourhood Watch Co-ordinator for the village, so if you think this is something that might be of interest, please get in contact by e-mailing [email protected] for more information.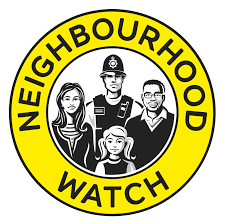 Herefordshire Wildlife Trust is the largest membership-based wildlife organisation in the county, dedicated to inspiring people about wildlife, acting as a wildlife champion and creating wildlife havens.

Meeting on the first Thursday of each month at the Village Hall, the Weobley Branch runs a packed agenda of events throughout the year with guest speakers, outdoor activities, visits to local sites of natural interest and lively Q&A sessions.
Come along and join in, everyone welcome
TREASURE HUNT AT THE MEADOWS
03 JUNE - FREE ENTRY
2.30pm -4.30pm
Come along to the Weobley Wildlife Meadows and join in our treasure hunt. Everyone wins a prize. Suitable for children and adults (children must be accompanied by an adult).
VISIT TO THE BIRCHES WILDLIFE TRUST RESERVE
11 JUNE @ 2.00pm
Join us for a wander round this spectacular reserve which is also a site of special scientific interest (SSSI) along with great insights from Sarah Cadwallader.
We are part of the largest women's organisation in the UK and pride ourselves on being a trusted place to share experiences and learn from each other. Being a member gives you the opportunity to make friends and make a difference to our community.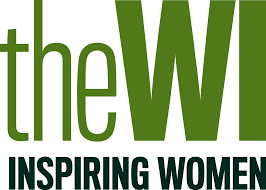 Meeting on the second Monday of each month at the Village Hall, the Weobley Branch runs events throughout the year, with an eclectic and diverse range of speakers from all walks of life.
For our next meeting we will be joined by guest speaker, Pam Singer who will be leading us into the Forest of Dean and sharing the amazing landscapes and sights it has to offer.
Village Hall starting at 7.30pm
WEOBLEY & DISTRICT LOCAL HISTORY SOCIETY
Do you have a question about local history or perhaps have something you think would be of interest to the society?
The Weobley & District Local History Society would love to hear from you.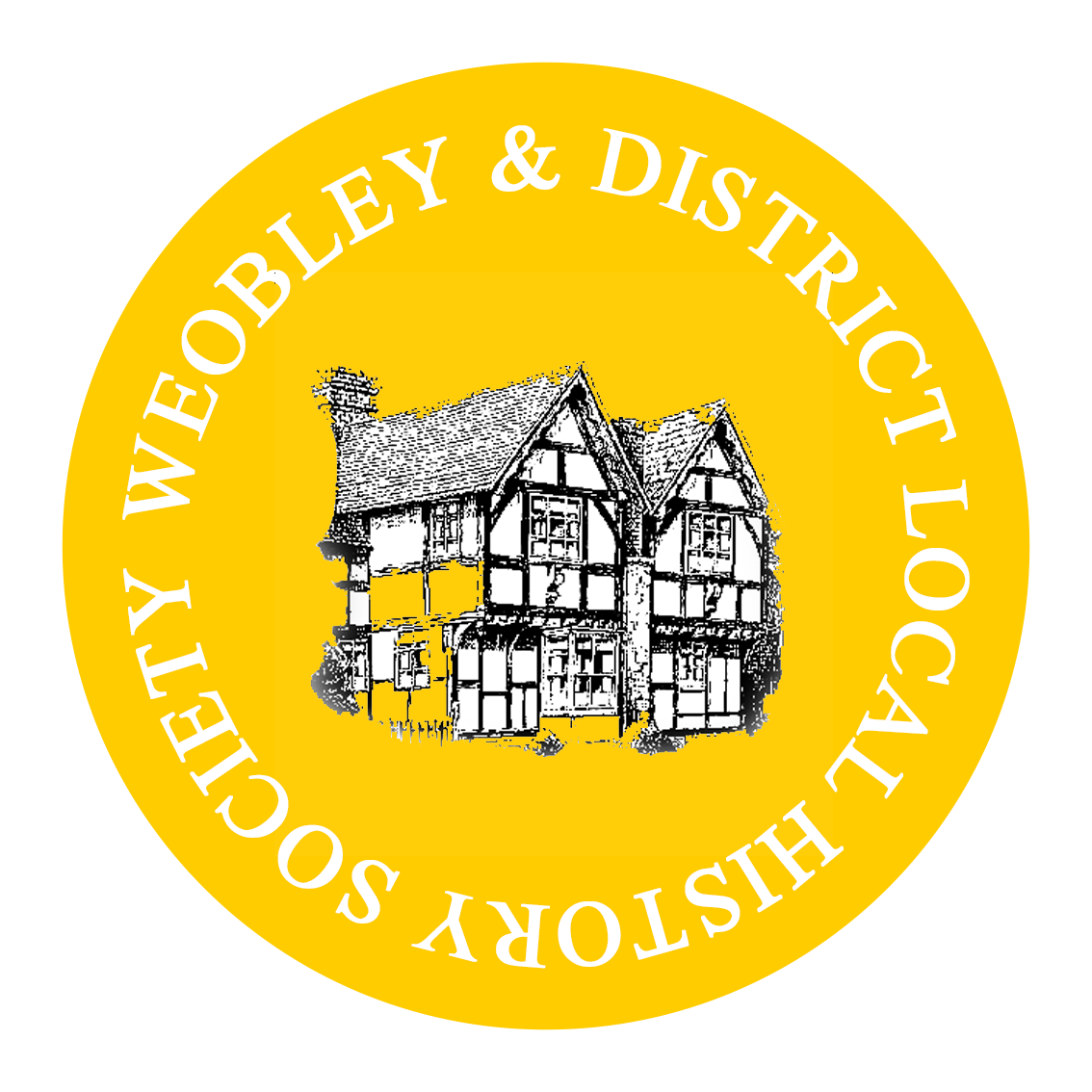 Meeting on the fourth Thursday of each month at the Village Hall, the WDLHS runs an active calander of events through the year, including visiting speakers and site visits in and around the Weobley area.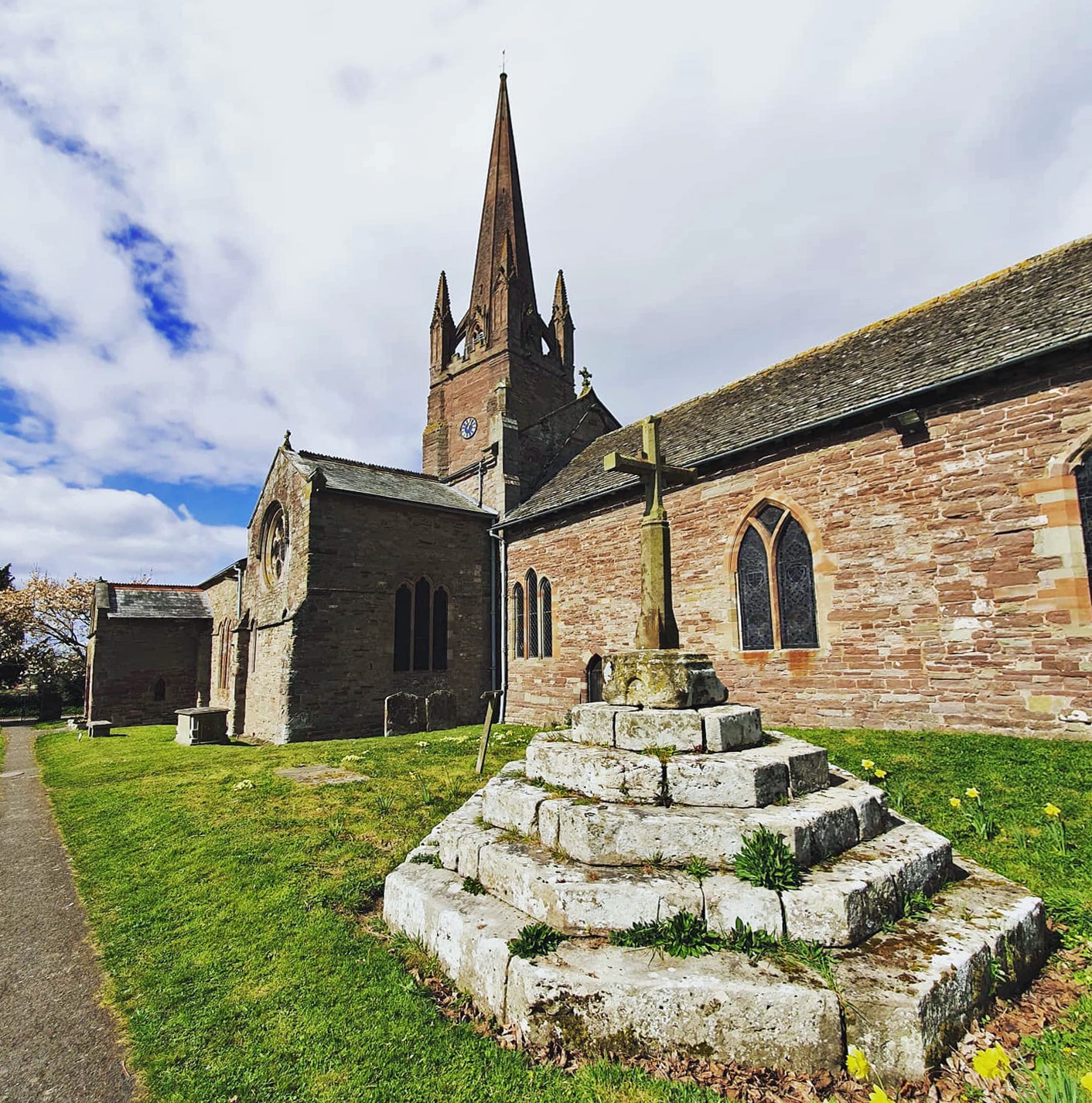 A Weobley Walk & Place Names 22 June
Join us for a "Weobley Walk" on the theme of place names. Numbers are limited to 20, so please contact Roger Burrage to book your place.
Meeting at 2.30pm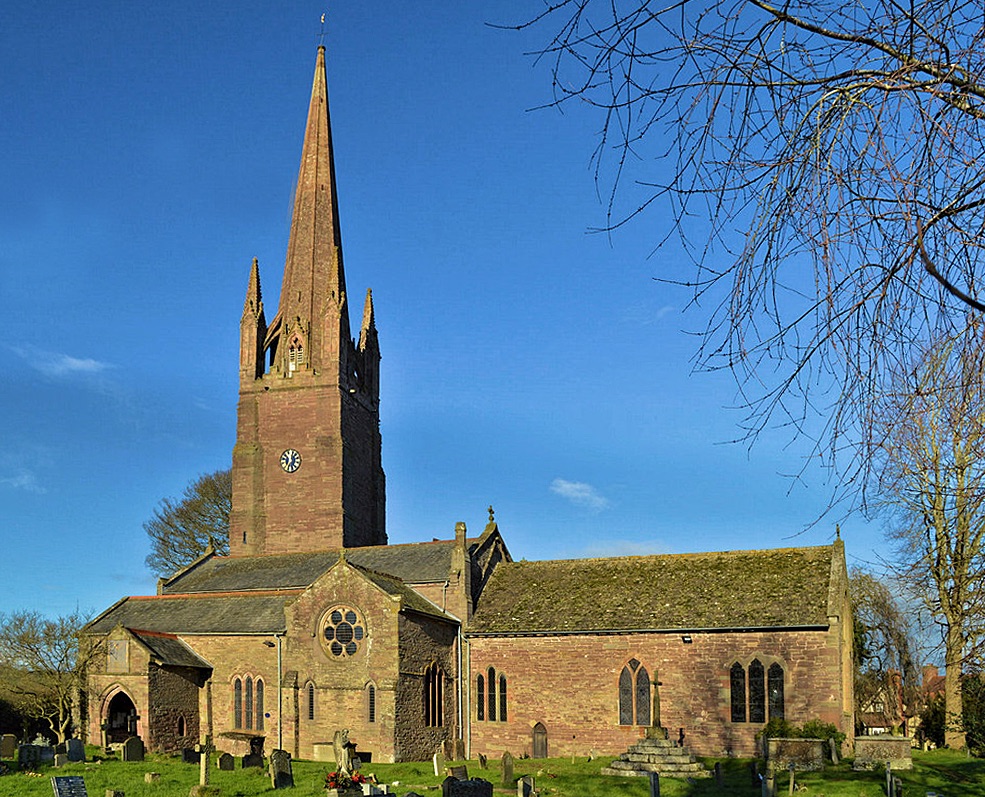 Repairs at Weobley Parish Church
Work continues on replacing the rotten section of the nave flooring in the Parish Church and it is hoped that this will be completed soon, so sadly the Church remains closed with Sunday services currently being held at the Village Hall.
Thank you to all those in Weobley and beyond who have very kindly donated to our 'Sponsor-a-Tile' campaign, with over £11,500 already raised.
Getting help if you're having difficulty paying your energy bills
Your energy supplier should be able to help if you are having difficulty with your gas and electric bills. You may also be able to get other grants and benefits too depending on your situation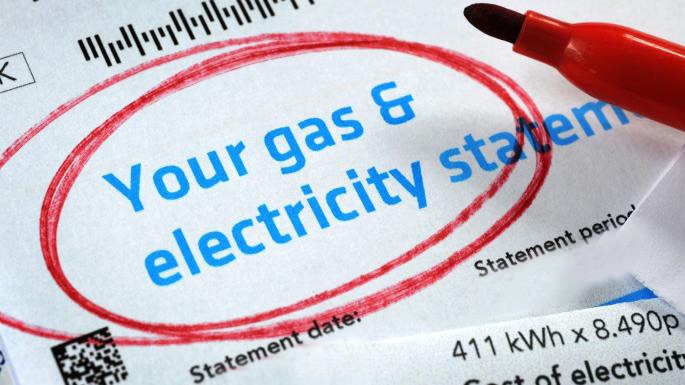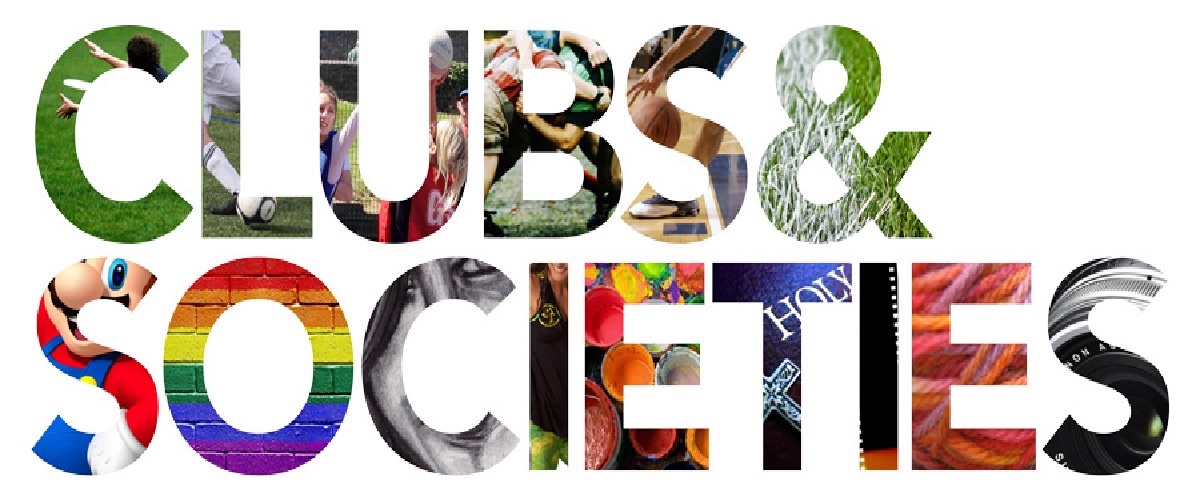 Keeping your mind & body active in Weobley
We have a huge range of clubs and socities active on our doorsteps just waiting to welcome you. From Art Classes to Yoga and loads in between, why not take a look at the list of Weobley and District Clubs & Socities on the Community page to see what's waiting for you.