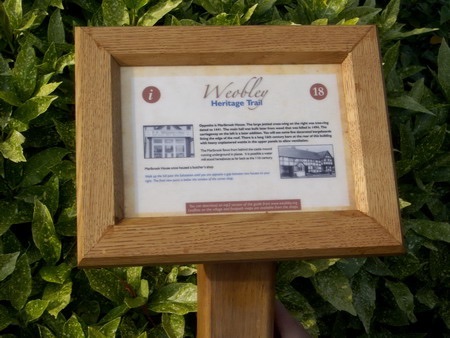 Take a self-guided trail around historic Weobley
In medieval times Weobley was known as a flourishing market town whose wealth came from wool, known locally as Leominster Ore. It was also known for its ale, glove and nail making. Weobley's fortunes waxed and waned over the years and with no railway or canal connectipons, the industrial revolution passed Weobley by which led to great poverty. However, it left a legacy of beautiful timber framed houses, many of which still stand and today Weobley is at the heart of a thriving agricultural industry.
The Weobley Heritage Trail will take you on a passage through time, exploring how mediaeval traders sold their wares through unglazed windows onto the street and point out what architectural features to look for in the many building styles found throughout the village. The Trail follows plaques placed at points of interest that explain about the building structure and what would have happened there in times past. Not only is the trail free, but you will find out where the term "hitting the sack" came from and what an "under dog" really is.
You will see where King Charles I stayed after he releaved Hereford from Cromwell's troops during the Civil War and the impressive memorial dedicated to Col. John Birch who later re-took Hereford that same year for Cromwell using a small party of men cleverly disguised as ice breakers as they crossed the frozen River Wye.
Explore the Weobley circular walk - 3 miles / 4.8 km
Stiles: 2
Gates: 21 (including 12 kissing gates)
Steps: 0
Narrow bridges: 2
No steep slopes
be part of the world's largest treasure hunt
Start from the car park in Bell Square. Walk past the Lal Bagh Indian Restaurant and turn right into the centre of the village. Free maps of the Weobley Heritage Trail with added information may be downloaded using the button below or from The Old School Shop. Start from the information board at the bus stop.
Geocache reference : GC4X38Y
The cache is NOT at the published point. This is the point from which to start your walk round the village.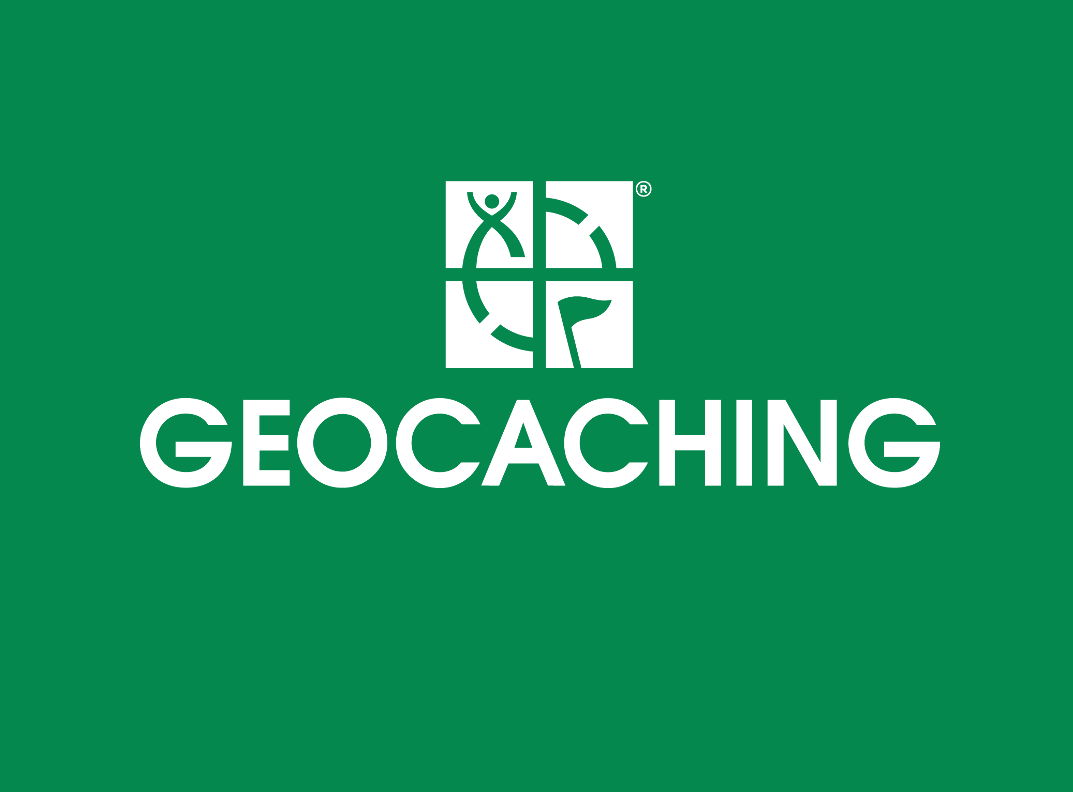 Weobley Castle (belived to be of Motte and Bailey construction, similar to its more famous cousin Windsor Castle) was thought to have been built soon after the Norman conquest at the end of the 11th century by Roger de Lacy or his brother Hugh. In 1138 King Stephen took Weobley Castle from Geoffrey Talbot and it then changed hands many times over the next few centuries. However, it was first properly recorded in the Pipe Rolls of 1186 when it was in the hands of King Henry II. All that remains now is a grassy mound but it's great to image what it would have looked like in the past.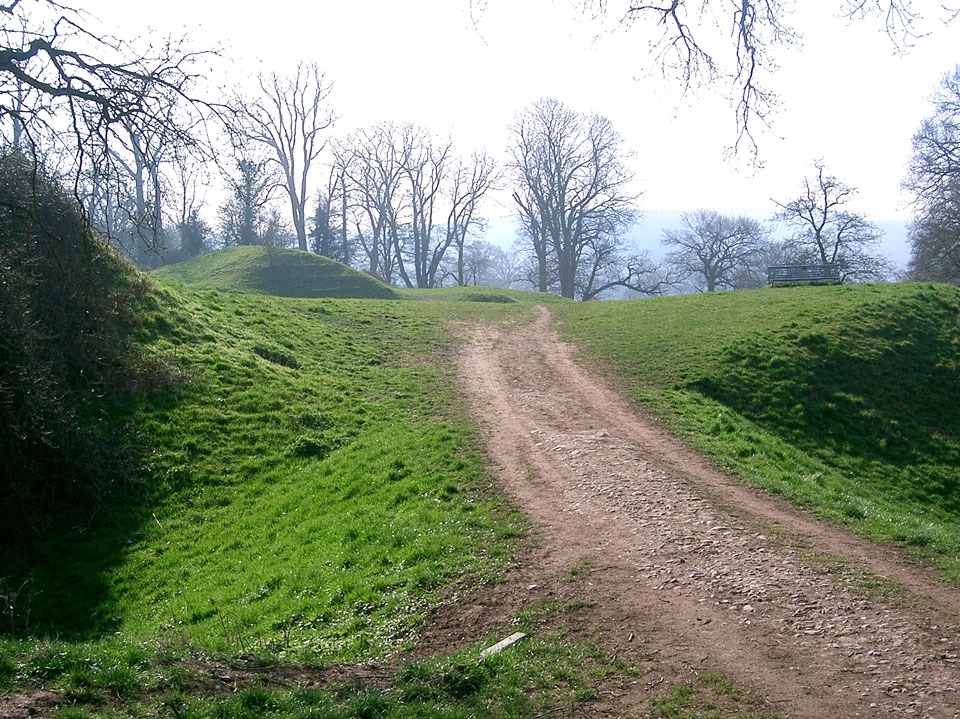 Museum & Local History Centre
The Museum and Local History Centre can be found in what was once Weobley's Magistrates Court and Police Station, adjacent to the Library and run by the Weobley and District Local History Society and staffed by stewards, all of whom are volunteers.
Whilst the Museum is open only on selected days each month, it is still possible to meet one of the curators by appointment for specific enquiries. Contact Sue Hubbard on [email protected] or Carole Page on [email protected]
We try to put on show as much of our material that has been collected over the years as we can and regularly change the exhibits and our museum stewards will do their best to answer any questions you may have about our local history. If you would like to see any particular documents or artefacts that may be held in storage, we happy to arrange access for you, but the curators do require advanced written notice.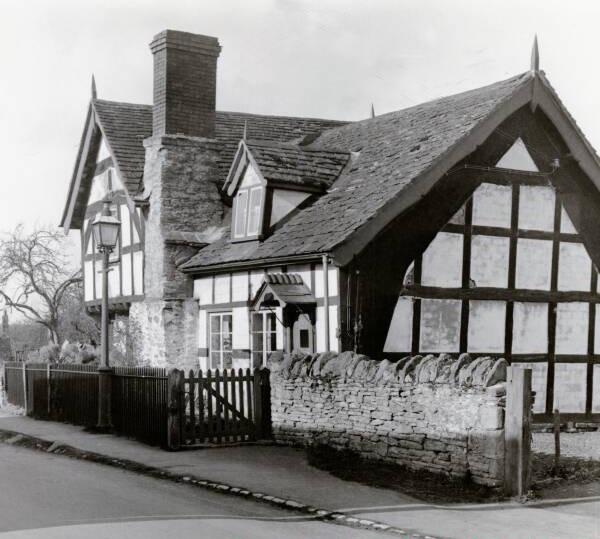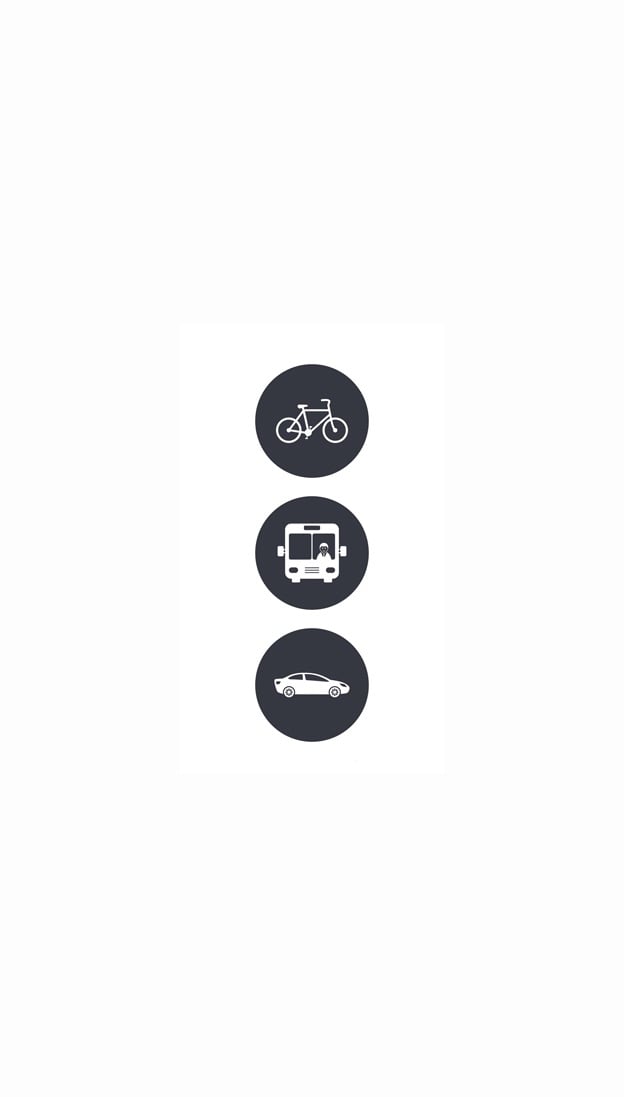 By Bus - from Hereford train station. This route takes you through Credenhill and as you begin to approach Weobley, the Church spire seems to rise out of the ground. Click here for a time table of the buses that visit Weobley.
By Car or by Bicycle - about 12 miles north and slightly west of Hereford. Take the B4230 off the Roman Road. This takes you via the village of Tillington, past The Herefordshire Golf Club and along the rolling slopes of grassland that surrorung the area. If you are using SatNav, set your destination for HR4 8SA which will bring you into the heart of our village and where the Heritage Trail begins.
.... and a few places to visit nearby
we hope you enjoy your time in Weobley and all it has to offer, but before you leave the area why not visit some of the other places of local interest that can be found nearby.
Experience the quieter pace of life of Herefordshire's quintessential 'Black & White' English village